Check out what two of our chapters in California have been up to! We encourage you to learn more about the Channel Islands Chapter and The Orange County Chapter by clicking on their names and contacting them if you'd like to join them.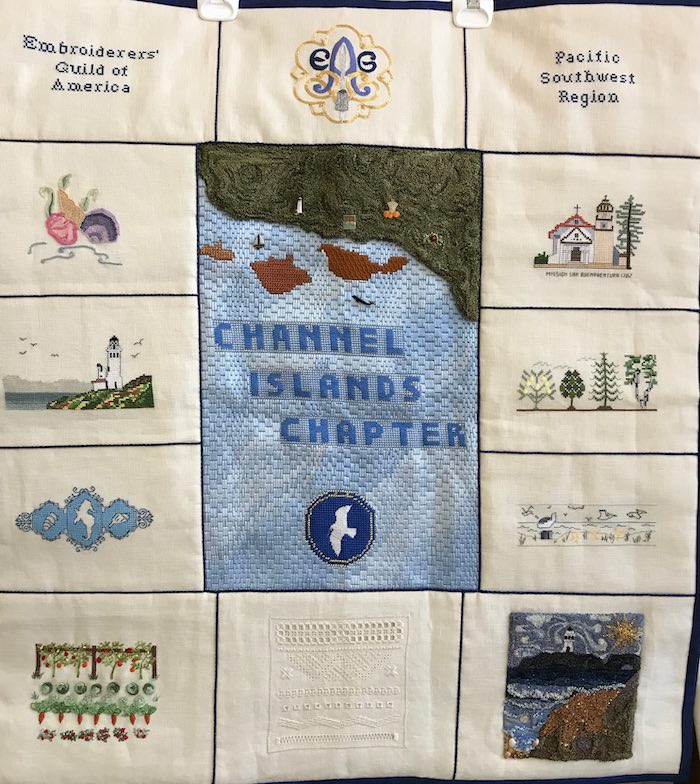 On Wednesday, October 26th, the Channel Islands Chapter of EGA hosted an Open House instead of having our regular meeting. We organized displays of our projects by theme, such as "Things We Love", "Special Occasions", and "Home Sweet Home". We had a guest speaker from the non-profit organization we support (Children's Services Auxiliary of Ventura County), who talked to us about what they do and how much they appreciate our support. We also had plenty of delicious snacks and several opportunity drawings to round out the event. Everyone – members and guests included – really enjoyed themselves and, best of all, we had six people join as new members on that same day! – Michelle Baylis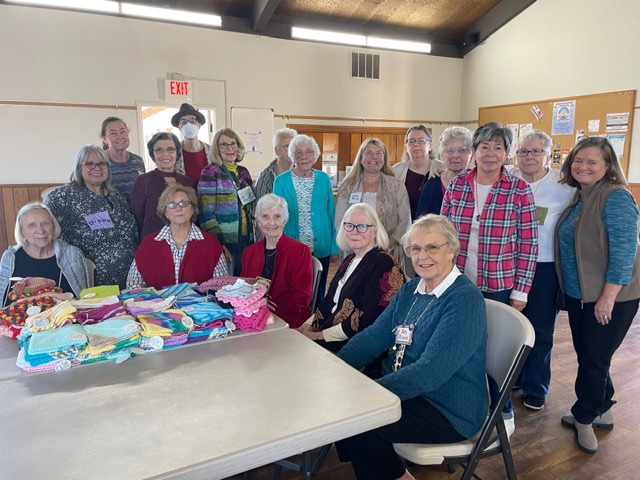 The November meeting of the Orange County Chapter was a holiday celebration and work meeting. Since November is our last meeting for 2022 it is great to end the year with a wonderful lunch celebration of friends and holidays. We used our time together to finish an outreach project. With the combined effort of all members we donated 31 children's' hats, 45 kitchen sets with 2 pot holders and 1 dish cloth, 8 sets of 2 pot holders each and 1 set of 2 dish cloths. These were all donated to Thomas House, a transitional living home in Garden Grove, California. In addition there were 9 knitted hats donated to Wounded Warriors. We had a wonderful time. – Linda Leone
If you'd like to let others know what your chapter is doing through the EGA blog, email us at news@egausa.org!