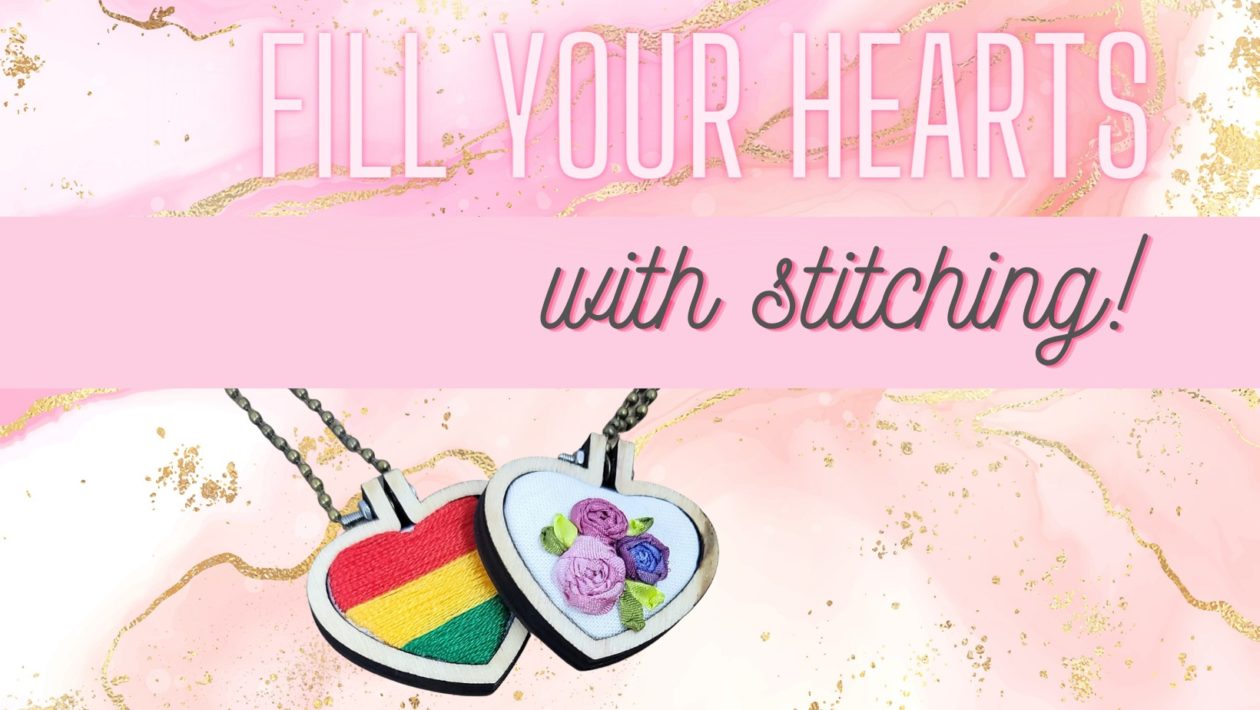 For our February 2023 stitch-a-long on Facebook we are filling our hearts with stitching with a project by stitch-a-long admin Dianne Stauber.
Here's more about this month's project  from Dianne:
It's FEBRUARY!!!! It's the month of LOVE…the month of BLACK HISTORY…and it's National Embroidery Month!!!! A few days ago, I shared a link to little heart shaped embroidery hoops. Whether you choose to turn yours into a pendant, an ornament, or you don't use the mini hoops and instead make a bigger heart….this month we're going to FILL OUR HEARTS WITH STITCHING. The below file gives you guidelines for the pendant project. I can't wait to see what you do!
Please post pictures in the EGA Stitch-A-Long Facebook group when you're done!