The Carolinas Region (CAR) invites you to attend its Workshop and Fall Retreat 2018 in Rock Hill, SC, in October 2018. The registration deadline is August 1, 2018.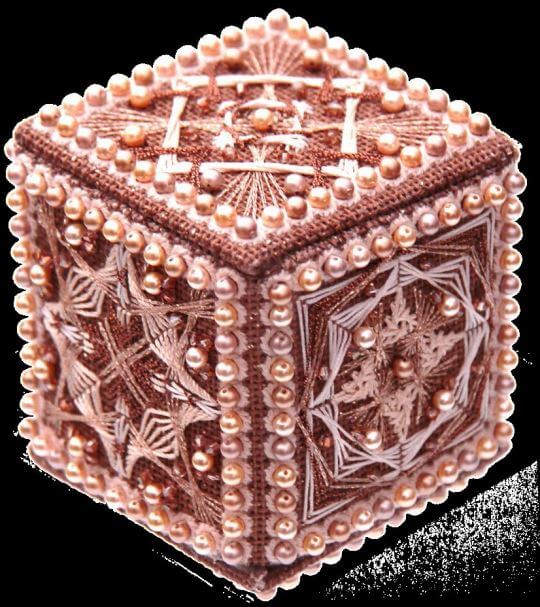 The event will start with a two-day workshop on October 25 – 26. Kurdy Biggs will teach her beautiful canvas piece called Crème de la Crème. There is no registration fee for this class, but there is a kit fee of $130.
Then, the Fall 2018 Retreat (with a $10 registration fee) will start on the evening of October 26 with a "sit 'n stitch" format from 6 – 9 PM. On Saturday, there will be a one-day stumpwork class: Celeste Chalasani will teach her exquisite piece called Calla Lilies on North Bank Road(pictured above). There will be a $50 class fee and $40 kit fee for this class.
PLEASE NOTE: Due to space limitations, class sizes are limited for both of the above classes. There will be a lottery if the registration for either class exceeds class limits. Refunds can be issued only if a replacement is found for your space or if you have an emergency.
For those participants who are not taking the Saturday class, the sit 'n stitch room will be open all day Saturday for no additional fee. For those also who want a chance to shop, there are two very nice needlework stores in the vicinity.
In addition, all attendees are invited to sign up for the "Make It, Take It, Teach It" class on Saturday evening. Margaret Wiesemann, the CAR's Education Coordinator, will teach how to create a "Project Safe" container made specifically to fit one of your projects. There is just a $5 kit fee for this class.
The Retreat will end around noon on Sunday after Chapter Sales and the Region Meeting.
Find more information in the documents below: