Don't you love it when art takes your breath away? Today we take a look at Midnight Fantasy Tree by Tana Dixon, an EGA Member at Large from Texas.
Here's what Tana had to say about the piece: "The Midnight Fantasy Tree was completed as a modern interpretation of the quintessential crewel motif, the Tree of Life, as my EGA Crewel Master Craftsman Piece Six. I enjoy the visual layering of a smooth, shiny moon behind rough tree branches. This piece feels cool, calm, and restful."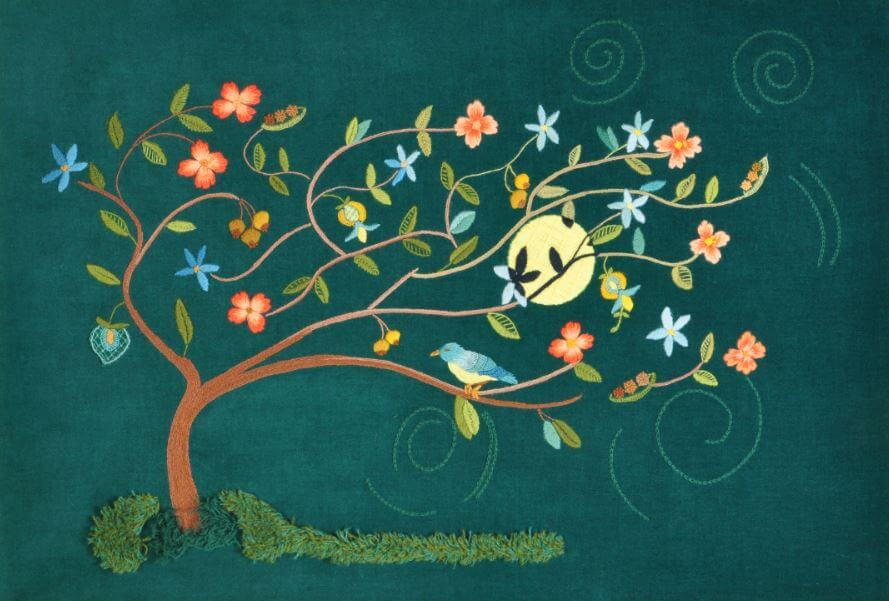 This gorgeous crewel masterpiece is currently being shown as part of our 21st national exhibit Through The Needle's Eye.