EGA's Official Magazine
Needle Arts is the official magazine of the Embroiderers' Guild of America. Needle Arts is published four times a year for EGA members and contains designer profiles, projects, articles, and a calendar of events. If you are an EGA member and are having trouble receiving your Needle Arts magazines, let us know here. Looking for past issues of Needle Arts? You can purchase them here.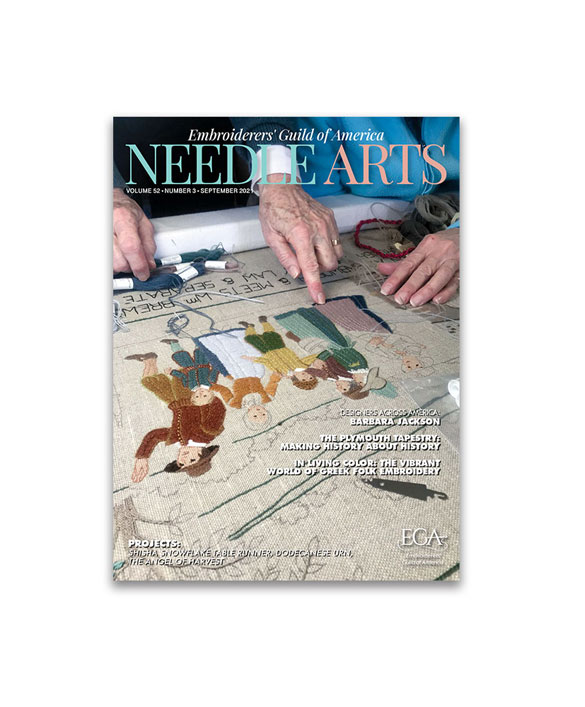 Request for Proposal
We're looking for Management of Editorial Content, Production, and Advertising for Needle Arts Magazine, including Inside EGA (educational supplement) Deadline: December 10, 2021.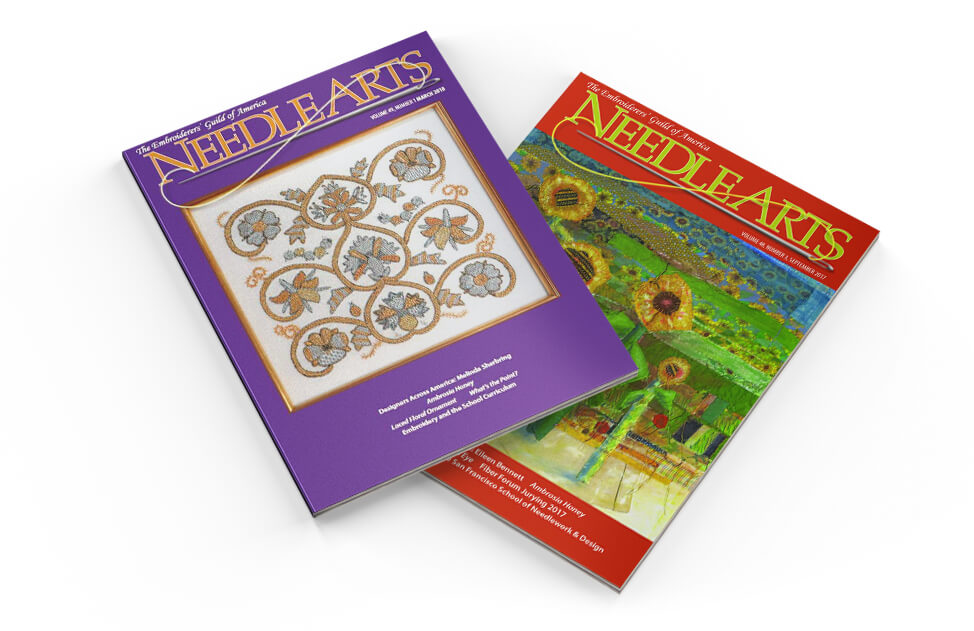 Submit an article
We're always on the lookout for good articles. If you have one in mind, let us know. But first, read our submission guidelines.