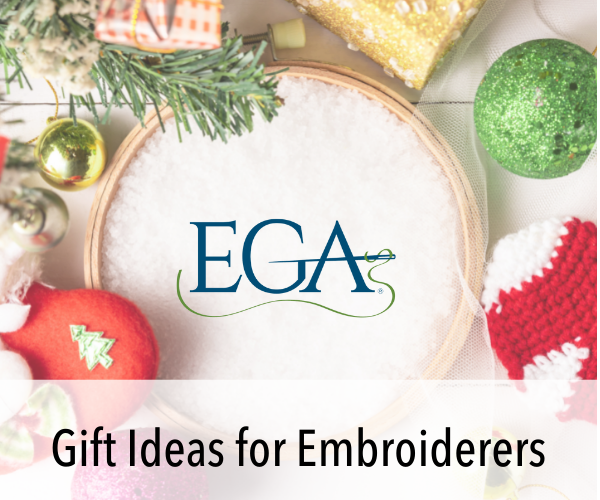 The holiday season is a wonderful time for crafters. Not only do we rejoice in the season by giving our friends and family thoughtful, handmade gifts, but it's also a time when loved ones give us items that help us celebrate our craft. Embroiderers are some of the easiest people to shop for—anything that helps them dive deeper into embroidery, make something gorgeous, or learn a new stitching skill is appreciated and adored.
We have several great gift ideas on the EGA website that we think would be perfect for the embroiderer in your life. We hope the following will help you check off the stitchers on your list with something they will truly love. And if anything catches your eye, don't be afraid to treat yourself to something nice—you deserve it!
Where Needle Art Lives Tote Bag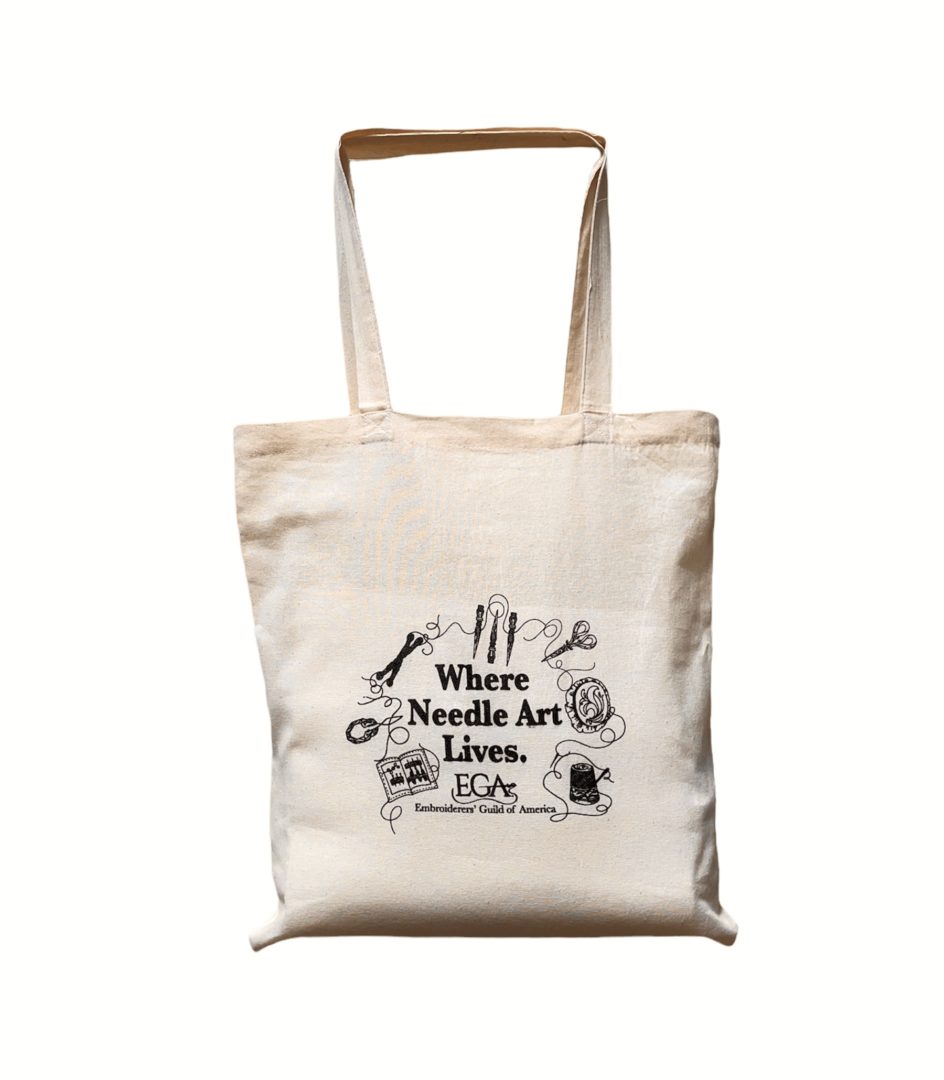 We're so pleased with the look of our new EGA tote bags! This lightweight cotton tote is decorated with the embroidery illustrations that populate the different pages of the EGA website. Featuring our tagline "Where Needle Art Lives," this is the perfect bag for showcasing your love for the Embroiderers Guild of America. Almost everything else that follows on this gift list could fit inside this tote, so if you're looking to create the ultimate EGA gift bag for someone you love, definitely start here!
Purchase Where Needle Art Lives Tote Bag here.
EGA Embroidery Sticker Sheet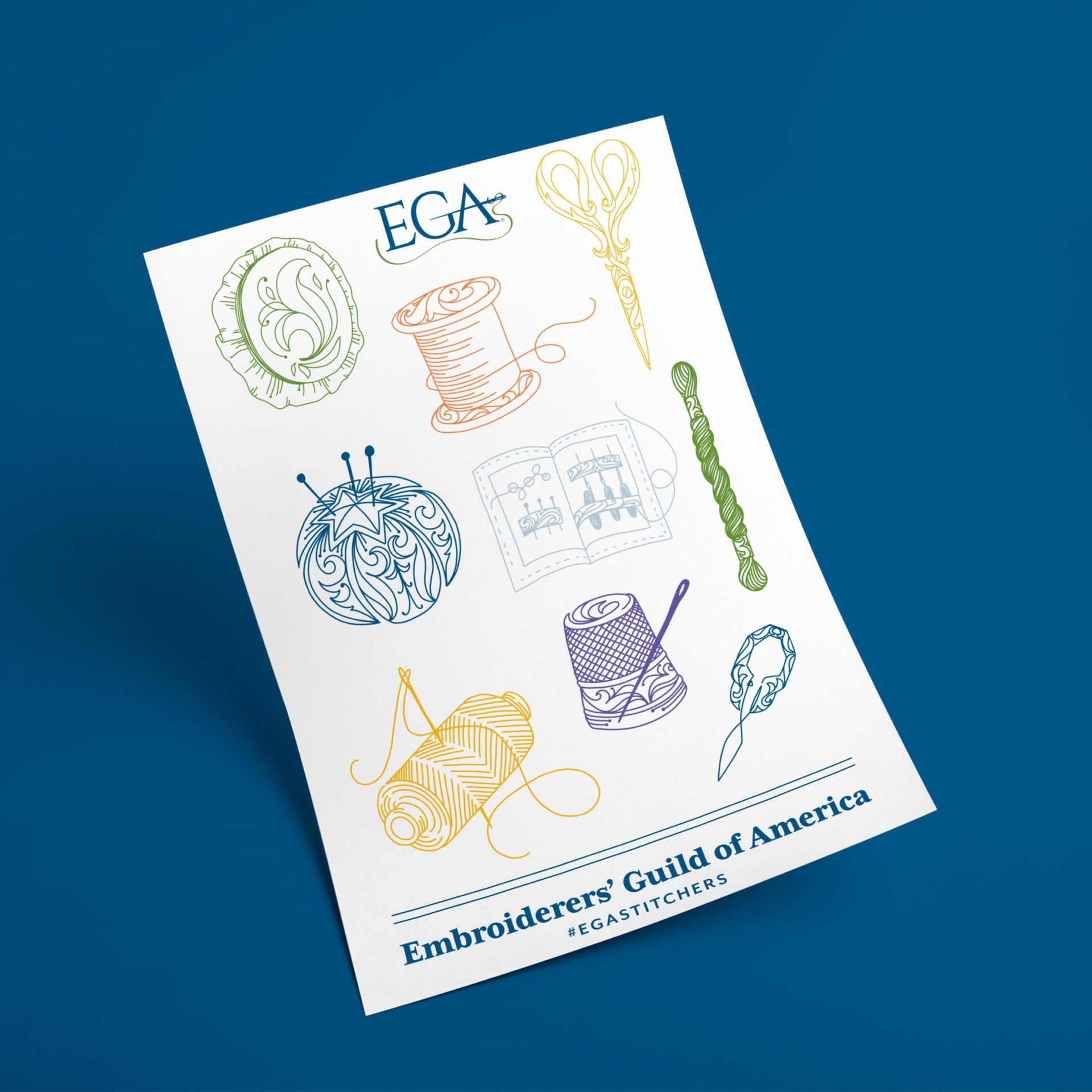 If you love the little illustrations featured on our tote bag, you'll love the EGA Sticker Sheet! Slip one in your gift tote so the embroidery lover in your life can stick a little EGA flair anywhere they please. These are great for decorating laptops, notebooks, and more!
Purchase the EGA Sticker Sheet here.
Postcards: Tape Measures from the EGA Collection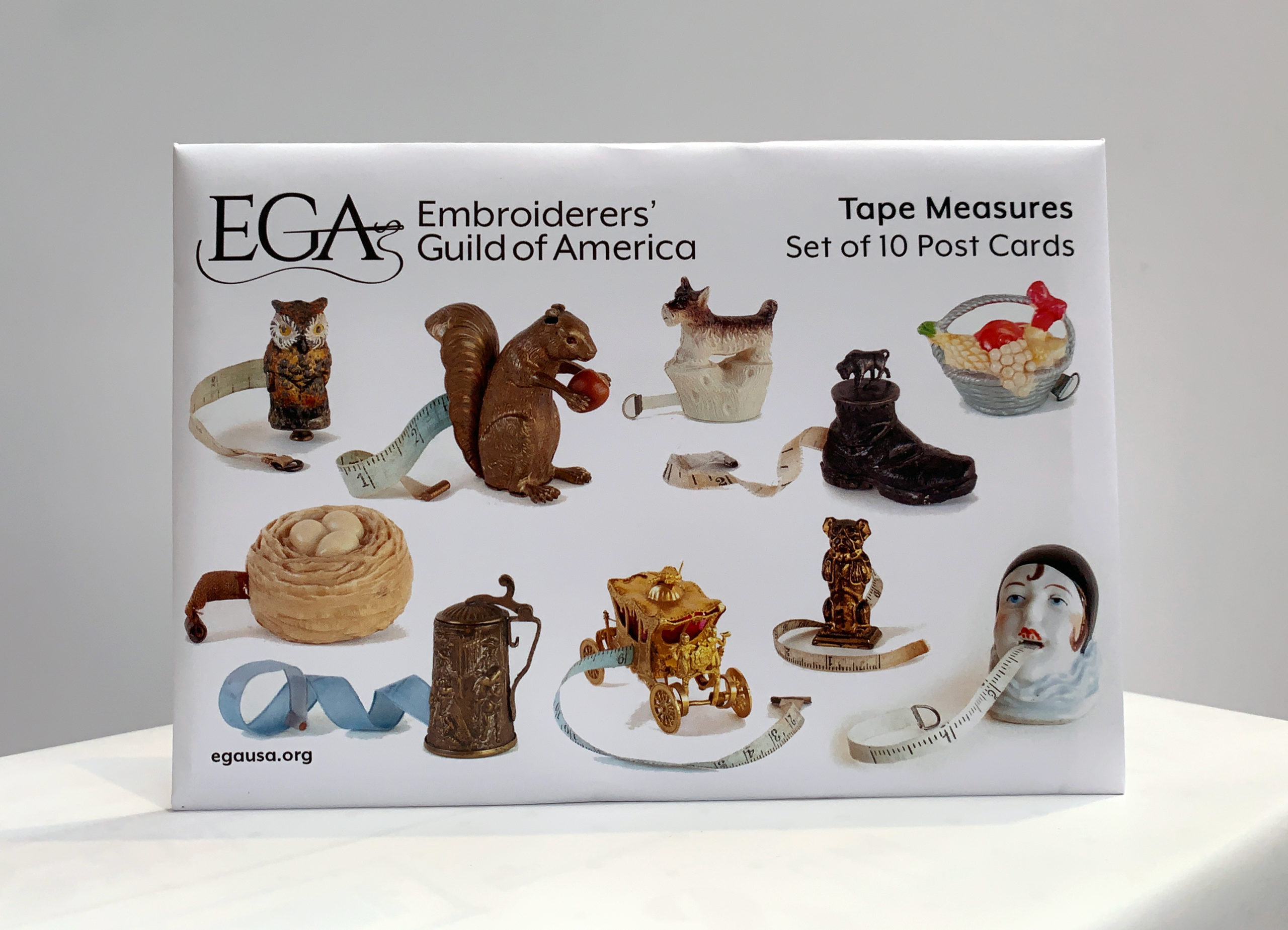 In a world where there are simply too many emails, receiving a handwritten postcard can be a real treat. These cute postcards feature the different quirky tape measures featured in EGA's permanent collection with full descriptions on the back.
Buy Tape Measures from the EGA Collection Postcards here.
EGA Flair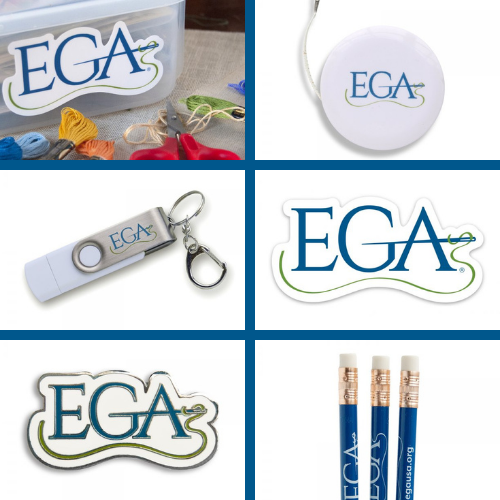 Remember when we said you could fill up the EGA tote with lots of fun EGA stuff? Well, we really meant it! There are so many ways to express your love for EGA, and these small gifts would be perfect stuffers for the EGA tote. We have the EGA Logo Decal, EGA Tape Measure, EGA USB 16GB Flash Drive, EGA Logo Magnet, EGA Pin, and EGA Pencils. Create the ultimate EGA gift bag with these fun pieces of flair!
Purchase EGA flair here or by clicking the individual links above.
Eye Through The Knothole Bookmark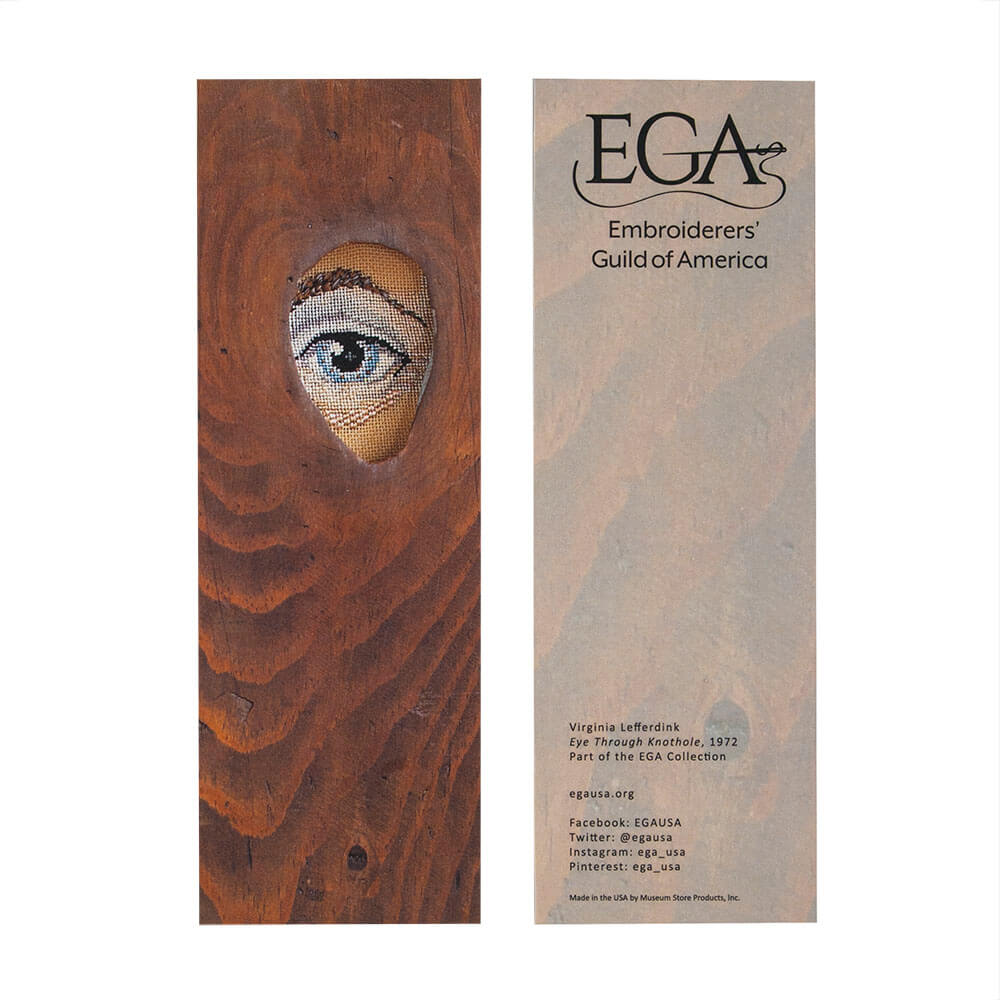 Virginia Lefferdink's intriguing "Eye Through the Knothole" embroidery piece is the subject of this clever bookmark. Made from velvet laminate paper that feels like suede, this is a great gift for the embroidery aficionado who also happens to be a book lover.
Get the Eye Through the Knothole Bookmark here.
Needle Arts Magazine Back Issues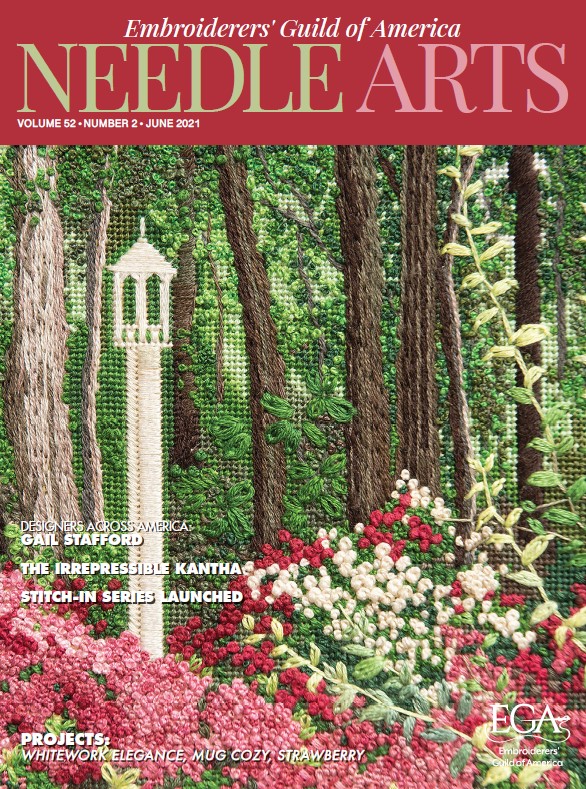 One of the joys of being an EGA member is access to our quarterly Needle Arts Magazine, which is chock full of projects, interviews, fascinating stories and more. But did you know that we offer back issues of the magazine on our website for purchase? Fill the gifted EGA tote with your favorite back issues of Needle Arts Magazine—you can see examples of our past articles and projects here.
Purchase Back Issues of Needle Arts Magazine here.
EGA Membership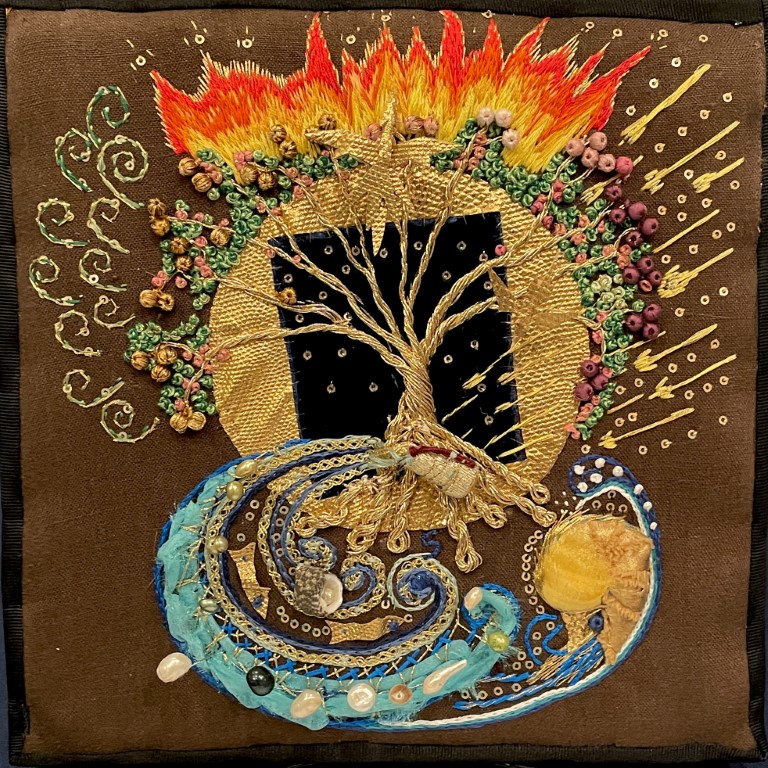 Last but certainly not least is the gift of EGA membership. This might truly be the best gift of all. EGA members automatically receive a subscription to our quarterly Needle Arts Magazine, access to our calendar of events and educational opportunities, our online, group and individual correspondence courses, our extended study program, lending library privileges, virtual lecture series, study boxes, and national seminar information. There's also access to our Petite Projects library, with more than 70 individual projects to make.
We have At-Large EGA memberships for embroidery enthusiasts in Canada, the United States, and Abroad. All purchase options can also be found here.
We hope you have a wonderful holiday season this year. EGA truly believes the greatest gift we can receive is the addition of more needlework artists. They enrich and strengthen the fabric of our community with their generosity, creativity, and spirit.