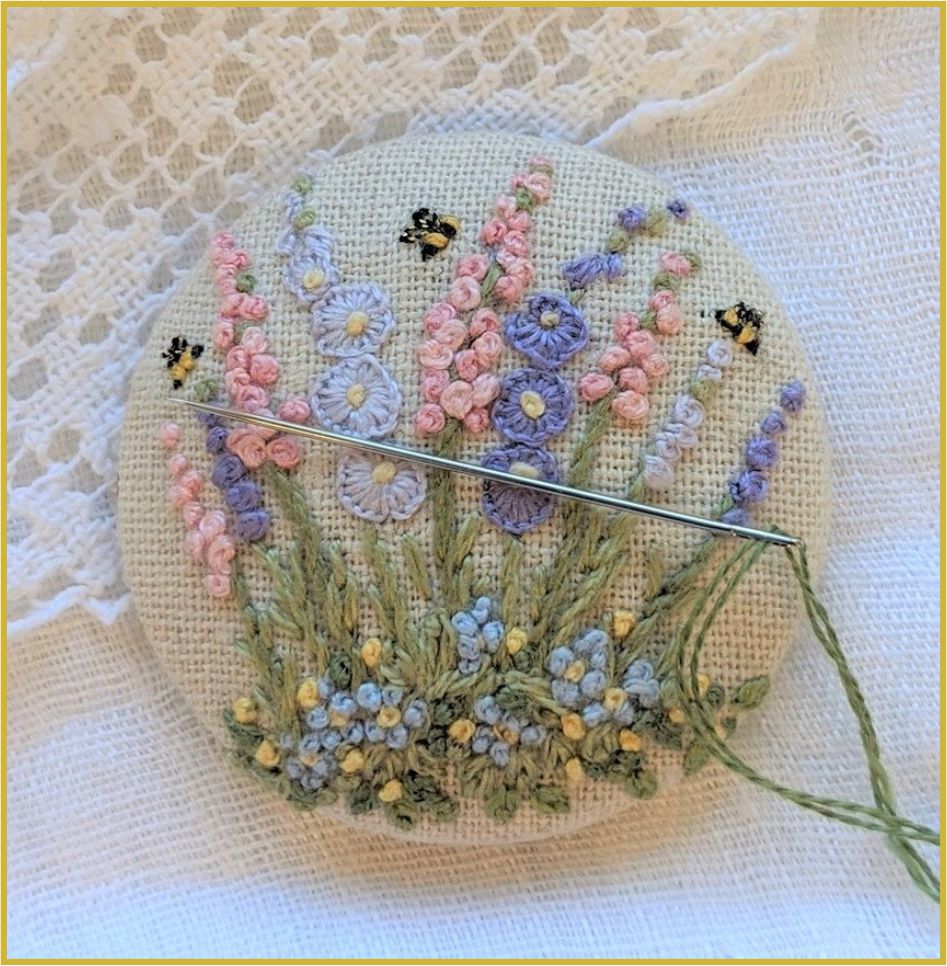 With spring around the corner it is a pleasure to introduce the newest Petite Project for members. Floral Needle Nanny/Finder #3 by designer Lorna Bateman, one of our members-at-large from England. The small, 1.5 inches in size, floral allows embroiderers to select their favorite flower colors and also the stitches to be used.
Lorna's instructions give her choices but you are encouraged to select from her listings or your own favorites. Simples stitches are used and more complex ones are included in the Stitch Glossary for the adventurous. While designed as a place for you to park your needles while you are working, it is also appropriate with the proper fittings for a brooch or a needle case. Enjoy this gift from Lorna and the Education Department. – Carole Rinard, Education Publications
Petite Projects is a collection of over 60 beautiful projects in a wide-range of techniques made available as a benefit to EGA members. If you are an EGA Member, once you log in you will see Petite Projects in the navigation under Members Only or by clicking here (You need to be logged in for the link to work). If you are not an EGA Member yet, join us and receive access to the entire collection.
We thank the designer and hope you enjoy this new project!
We are continuing to look for designers for future Petite Projects. There has been a request for more surface embroidery and ethnic stitching techniques. If you have a small project you are willing to share, please contact publications@egausa.org, subject line Petite Projects. The projects are thoroughly tested and proofread by the education publications committee. If you need help in the presentation, we are willing to assist.