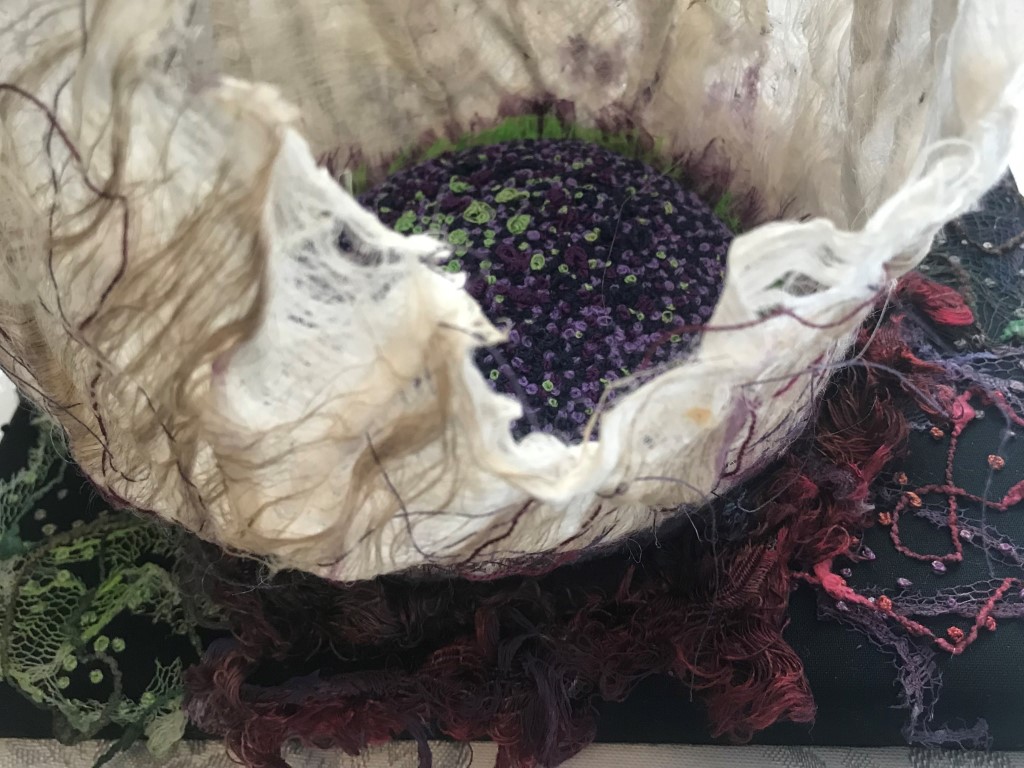 A special needlework exhibition is now taking place at the Embroiderers' Guild of America Headquarters in Louisville, Kentucky. Our National Exhibit called Through the Needle's Eye is a representative selection of the best in members' artistic and technical works. It is through the needle's eye that EGA embraces both traditional and contemporary needlework while expanding the perception of embroidery as an art form. Through the Needle's Eye displays members' original or adaptation needlework.
The exhibition will be open to the public Monday through Friday from 9:00 AM to 5:00 PM until December 29, 2023. A virtual version of the exhibit will launch at our National Seminar in Boston and will be available on this website.
Our address is 1205 East Washington St Suite 104, Louisville KY 40206. Come visit us!