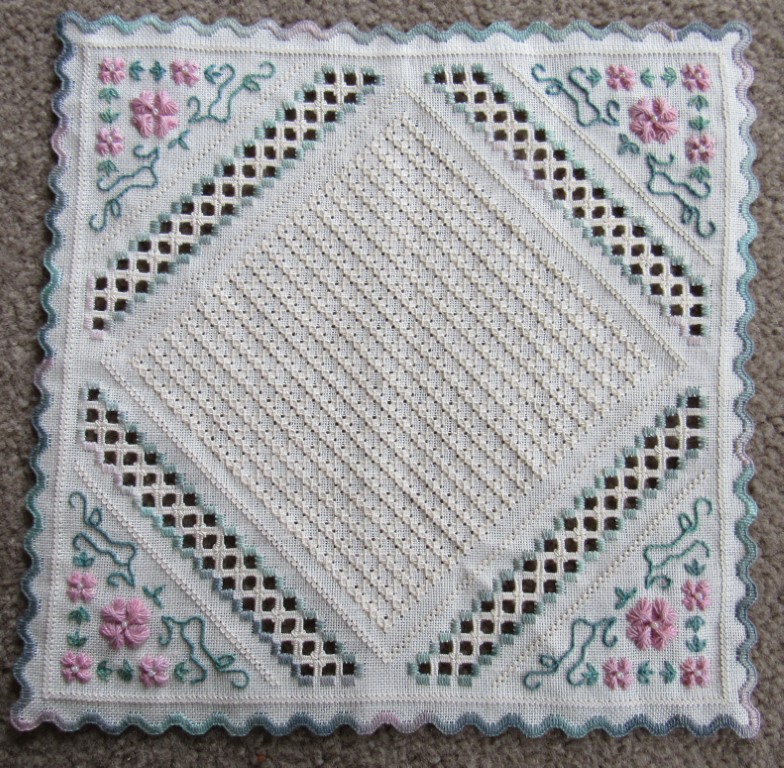 All EGA members are invited to join the Metropolitan Region for our next online class taught by Kim Beamish. Kim's design is Canadian Wildflowers which combines Hardanger, Pulled Thread and Surface embroidery stitches. Registration is now open and will close June 30, 2022. The cost for this class is $45 which includes the teaching fee and instructions.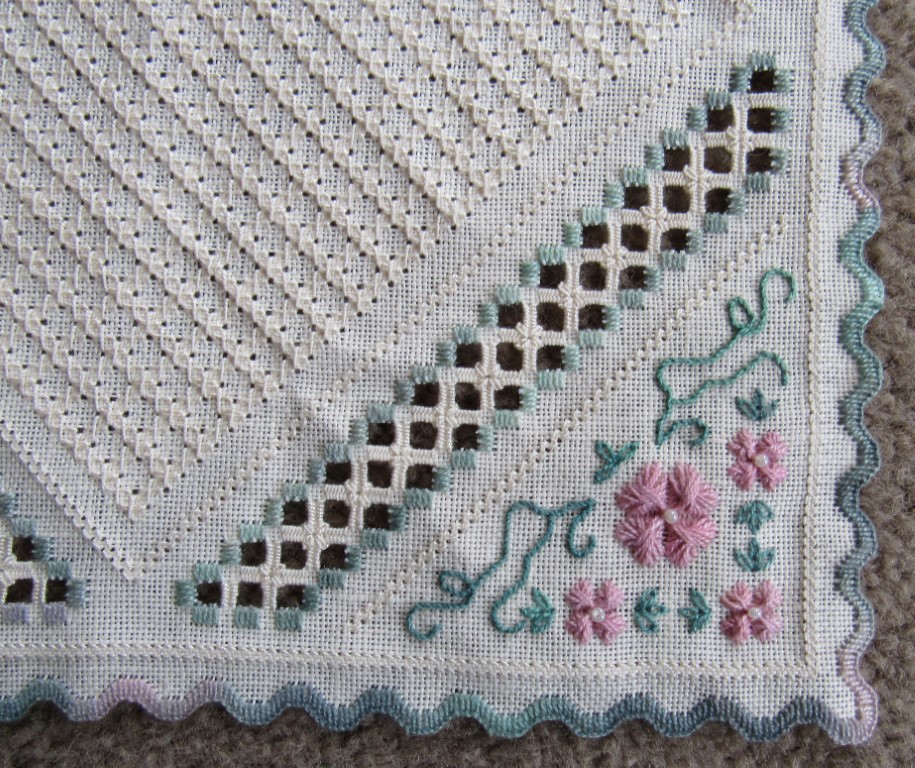 Canadian Wildflowers is an intermediate class and students should be familiar with these techniques. Stitches used include Rhodes, Floral Motif, Open Trellis, Cable Stitch and Buttonhole Stitch. Clear stitch diagrams and photographs are included in the instructions provided. The completed project measures 10 X 10 inches. This project is completed in five lessons. Each lesson will be emailed to students in two-week intervals, beginning on September 19, 2022. Lessons will continue on October 3, 17, 31 and November 14. Kim will also provide Zoom sessions, on an as-needed basis.
Wildflowers by The Caron Collection was used in this design. There is no kit for this class. Students are encouraged to pick a main thread and two others that complement the main thread. Students will also have their choice of linen color. The color choices made for this project are included for those who wish to follow the threads that Kim used. Students will need: 28 ct Cashel Linen (Kim used Cream by Zweigart) – a 13" X 13" piece will give a 2" allowance on each side; perle cotton #12 to match linen (Kim used ecru); Caron Collection Wildflowers – 3 colors required – one main color (for border and Kloster) and two that complement the main color (for flowers, leaves and vines) (Kim used Alpine Moss as the main color thread, Rosebud and Evergreen were complements to the main color); 12 Cream Seed Beads; Size 24 needle; Sharp scissors for Hardanger section; hoop or frame; and usual stitching supplies.
For more information, please contact Janice Meyers, Metropolitan Region Education Chair, at GrayceeDM@aol.com.