2022 International Teacher Tour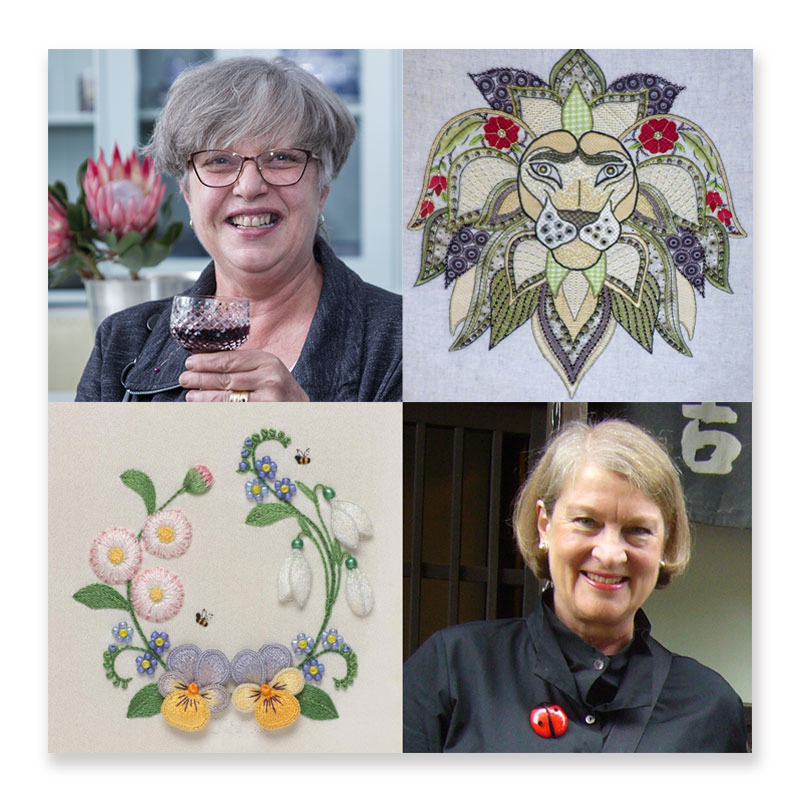 EGA National Seminar 2022: Broadway Bound International Teacher Tour Venues for 2022
Hazel Blomkamp from South Africa and Jane Nicholas from Australia!
Their engagement on Broadway in New York City is limited and they are excited to perform across the United States!
We are pleased to announce the 2022 ITT Tour Venues!
These teachers will be touring the United States to teach in conjunction with Seminar 2022, Broadway Bound, held in New York City.
We are pleased that so many chapters who requested a teacher were granted their request, resulting in an ambitious schedule for each of the teachers. In addition to seminar week in New York City, Hazel has agreed to teach in 8 locations, and Jane will also teach in 8 locations. The benefit to chapters/regions hosting a venue is that the shared travel and visa costs are kept to a minimum, and we are able to offer a generous education opportunity for EGA members to participate in workshops with international teachers.
To view the dates, location, and projects for each teacher, click on the photos above or scroll below this area.
Individual chapters sponsoring a venue will handle registration and collection of fees. If the classes are not at capacity by mid-June, they will make seats available to interested members from other locations. If you are interested in joining a class that is not hosted by your chapter, please contact Marietta Douglas, ITT Coordinator, at Mlette_97@yahoo.com and your request will be forwarded to the appropriate venue point of contact.
Ellen Saines
Seminar 2022 Dean of Faculty
Faculty2022@egausa.org
Janice Meyers
Seminar 2022 Chair
SeminarChair2022@egausa.org
Available International Teacher Tour Classes
Click the thumbnail to the left of each class to enlarge the picture.
Frequently Asked Questions
Who may participate in the ITT program?

Only EGA venues (chapter or region) may participate.

How is a venue set up with a participating teacher?

The request form must be postmarked no later than December 15, 2021 or e-mailed to (or name and email) by December 15, 2021. The chapter president (if hosted by a chapter), or region director (if hosted by a region), is to sign the form indicating that they have board approval to host a venue. Completed forms are to be e-mailed to Marietta Douglas at mLette_97@yahoo.com or mailed to her address in the form.

How are venues selected?

Each teacher has a limited number of available days to teach. If there are more requests for a teacher than available days, a lottery will be held to determine the selection of venues. If a lottery is necessary, all requests will be contacted by December 30, 2021 with the results.

How are teaching dates arranged?

Selected venues will be plotted on a map in a logical route that returns the teacher to their home. Backtracking will be avoided and travel arrangements will be considered when dates are confirmed. Requesting chapters or regions need to be flexible when requesting their venue.

What are the financial responsibilities of each venue?

Each venue will be responsible for payment of the teaching fee of $400 per day. Total administrative costs will be shared among all venues on a per teaching day basis and shall include:

Teacher transportation to the US
Visa costs in teacher's country of residence
US visa fee and any additional application expenses
Trip insurance (if applicable)
Telephone charges incurred by teacher to arrange tour
Foreign express mail delivery of air tickets and other important documents if incurred
Expenses incurred by traveling teacher coordinator (approved by Dean of Faculty)

The above expenses will be funded by Seminar 2022. The tour coordinator will bill each venue for its portion of the applicable expenses. Lodging, meals, incidental expenses, local transport and local administrative expenses are the responsibility of each host venue and will not be shared.