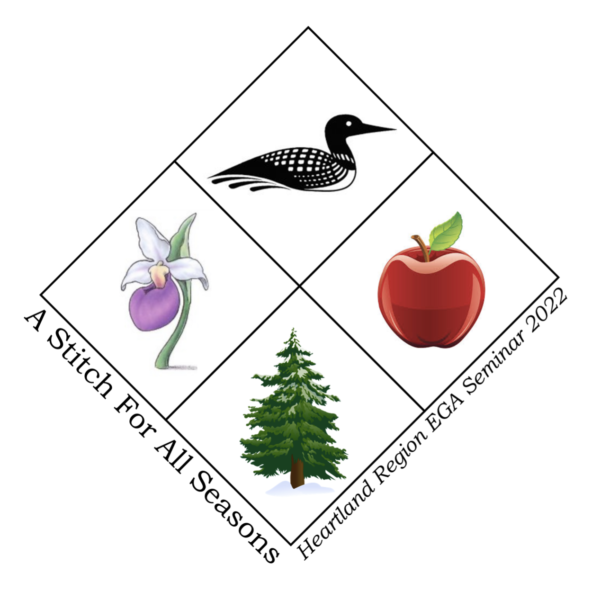 The St. Paul Needleworkers Chapter in Minnesota, invites you to the 2022 Heartland Region Seminar "A Stitch for All Seasons." The seminar will be on June 16 through 19, 2022 at the Sheraton Minneapolis West Hotel in Minnetonka, MN.
We will have three days with 19 exciting classes on Needlepoint, Surface Embroidery, Kumihimo Beading, Felt Appliqué and Needle Felting. Among other fun events, we will also have our first Annual Nametag Contest and Studio Time where you can work on a seminar project orfinish one of those UFOs you may have.
Come, stitch and enjoy the delights of the Twin Cities!