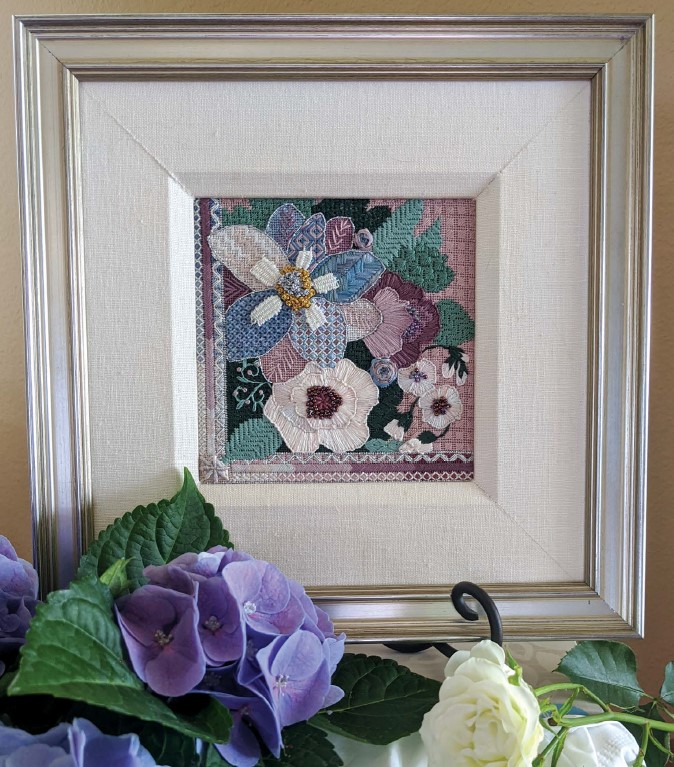 Here's more information regarding the materials needed for Floral Splendor by Joan Thomasson as seen in the June 2020 issue of Needle Arts.
The Thread Gatherer's Silken Ribbon, 2mm Aegean Twilight (SR2 051), is available through special order from Stitchin' Stuff. Please allow time for manufacture and delivery.
For those in immediate need of ribbon, Stitchin' Stuff also has a limited supply of River Silks ribbon, RV33 Silver Lake Blue, and RV244 Pastel Blue, both overdyed ribbons that are slightly wider, 4mm, than what was originally used. Contact Joan Thomasson through her website www.stitchinstuff.com or at Stitchin' Stuff, 18541 Verona Lago Drive, Miromar Lakes, Florida 33813.
If you are interested in this project but are not a member yet, join EGA here and receive the June 2020 issue of Needle Arts as part of your Welcome package!