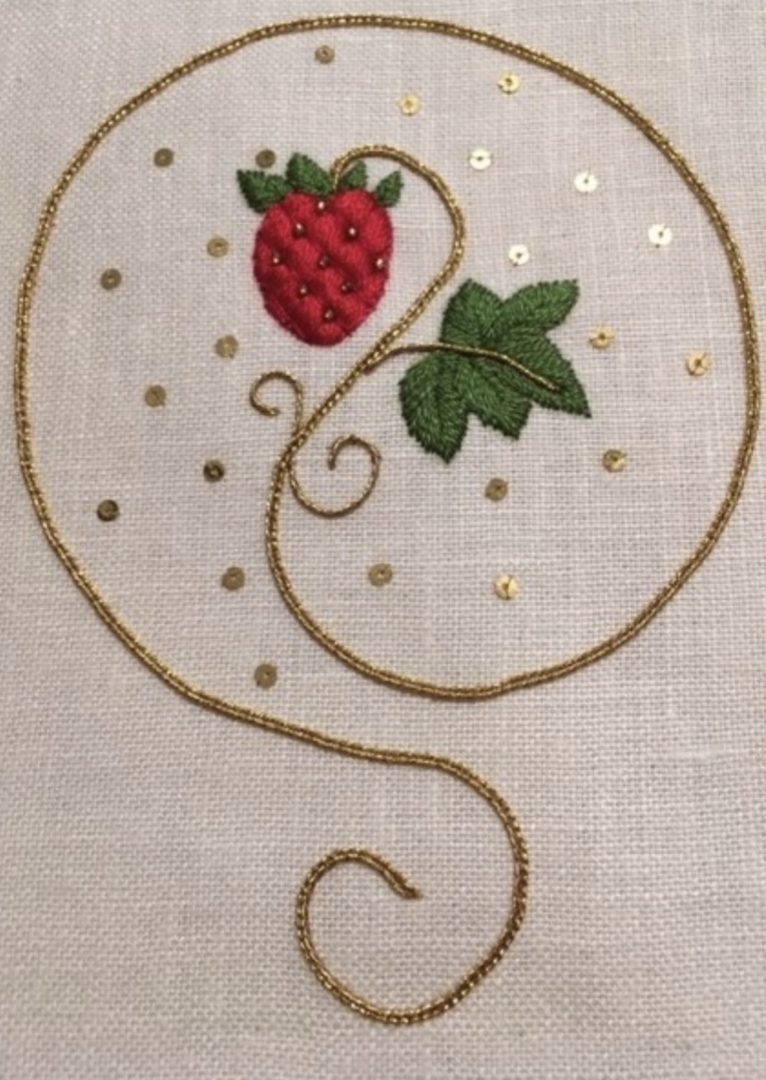 Explore Elizabethan embroidery techniques with this beginner-friendly project designed by Margaret Kinsey: A Strawberry for Elizabeth I!
This style of embroidery is done in silk, metals, precious stones, particularly pearls and other beautiful sparkly things.
The stitches are varied from simple couching to braided stitches using gold metals. Elizabeth's Strawberry is a beginning piece. Some of you may want to further explore this elegant period embroidery. This project is simple using padded diagonal satin stitch, create a lattice, couching, fly stitch and attaching beads and spangles.
Enter your name and email below to receive the PDF of the project delivered to your inbox. This will also sign you up for the Needlework Network, our monthly newsletter for stitchers with free projects, stitch-a-longs, and more. If you are an EGA member, you can also download these instructions I from the Member Publications page. Learn more about becoming an EGA member here.

Can't see the form? Click here.