Our NY Capital District Chapter had a great turn out at their Creative Stitches program this year. Read more about it below from their Education Committee Chair, Kathy Kuhrt.
August 5 through 9th marked the 39th year of our Creative Stitches program for nine year olds and up. This year, fifteen students worked intently to complete projects shared with parents and friends on the final day of the program. Of those fifteen, ten were new to the program. Five returning students were here for their second, third, or fourth year.
Based on feedback from students and parents, along with consistent participation, we know we are helping to encourage ongoing interest and appreciation of embroidery.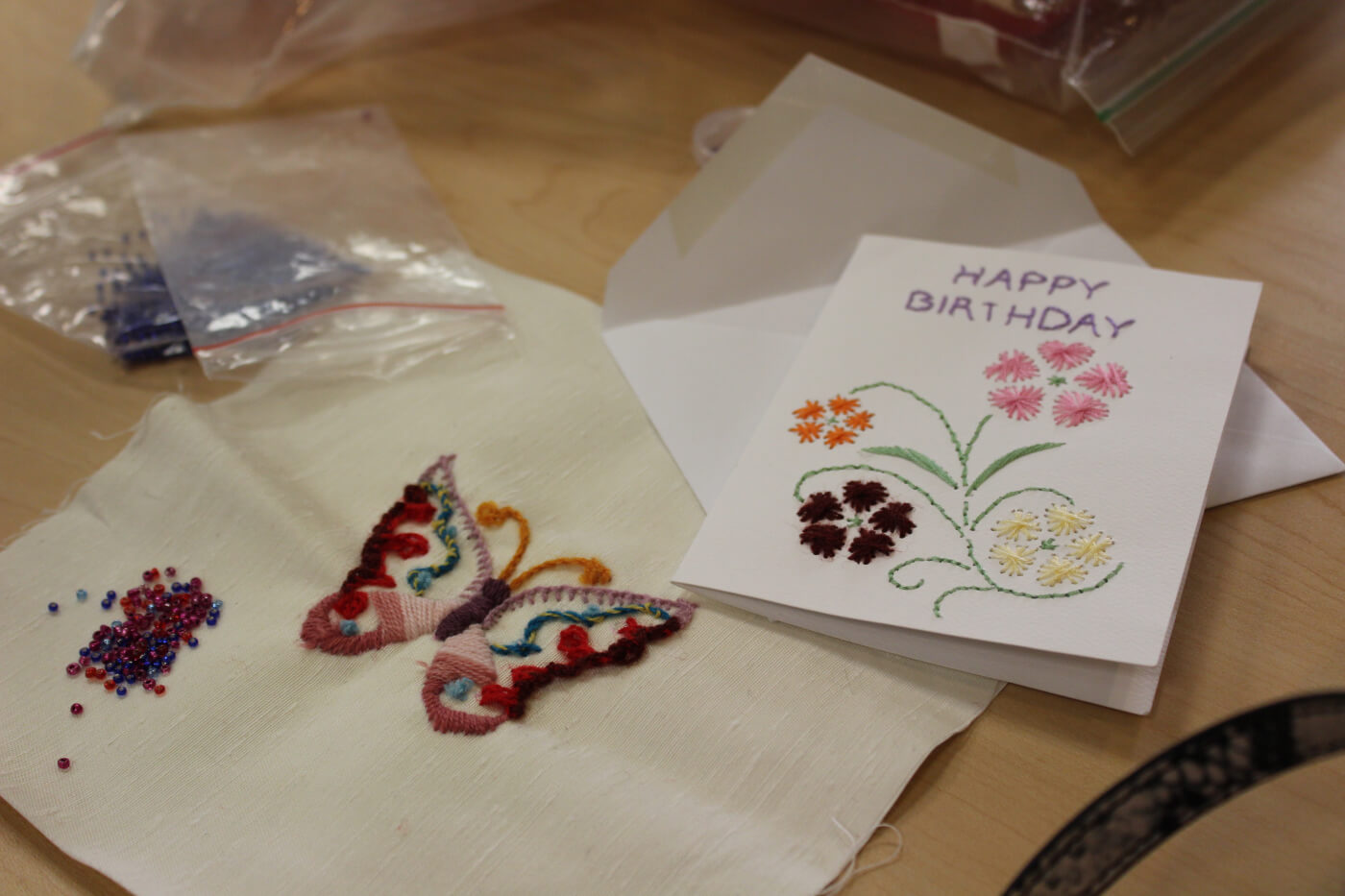 Many thanks to all who support this program, and especially those who volunteered to help make this such a successful week. Members Sandie Feck, Natalie Hart and Maggie Oldendorf planned projects for beginners, intermediate and advanced stitchers. Teaching children involves a lot of encouraging, demonstrating and helping to thread needles. We successfully managed this year's group with the help of Sandie DeLorenzo, Helen Fiore, Lynn Grey, Deborah Hartz, Donna Logan, Helen O'Connor and LuAnn Scherer.
Follow-up to this program is a monthly mentoring program the second Saturday of the month at Bethlehem Public Library for students who have participated in Creative Stitches. Watch for more information about this program and consider visiting and/or volunteering for one or more sessions.