Today we are bringing you news from our Indian River Chapter in Florida. We encourage you to learn more about them by clicking on their name and contacting them if you'd like to join them!
With Alison Cole coming all the way from Australia, the Indian River Chapter (IRC) wanted to do something to make her visit memorable. So, once Alison arrived, we whisked her off to visit the Kennedy Space Center. From left to right are Nancy Sesco, Christine Kampmyer, Alison Cole and Stephanie Murphy setting off on a tour that included the Atlantis Space Shuttle. This shuttle flew 33 missions and orbited the Earth nearly five thousand times while we were at home perfecting our stitching skills.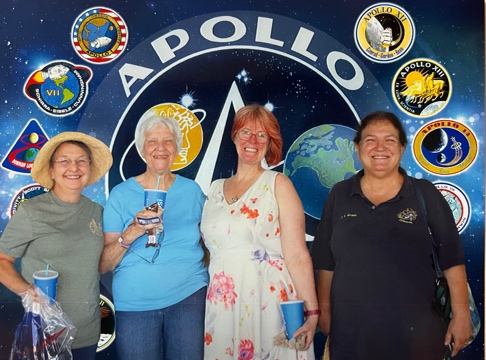 The next day Alison began teaching Roses and Old Lace. This elegant stumpwork design is worked on three different hoops with three different ground fabrics featuring silk and metallic threads. At the end of the second day of class, there were bits of the design worked on all three hoops, with all the class participants feeling confident they would soon be bringing the finished work to their Chapter's Show and Tell.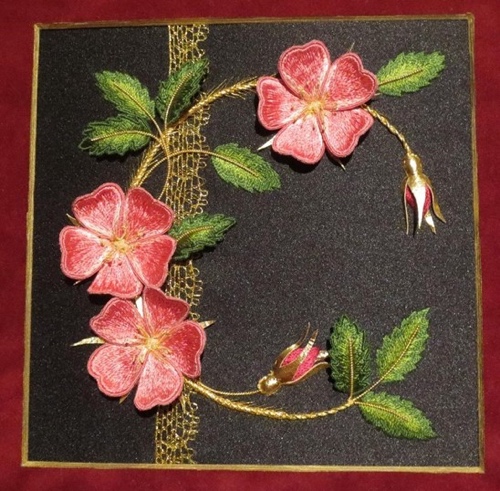 Here are the class participants proudly showing their accomplishments near the end of the second day of class. Standing L-R: Andrea Eufrazio, Annie Johnson (Sandhill Crane Chapter), Nancy Deibner, Susan Teller (Nancy's sister from San Diego), Jane Allingham (Central Florida Chapter), Stephanie Murphy, Jean Simson, Hilary Morgan (duClay Chapter); Seated L-R: Nancy Sesco (Cheekwood Chapter, plural IRC), Teacher Alison Cole, and Christine Kampmyer. The Indian River Chapter was delighted to host EGA members from across the state for this once in a lifetime class opportunity.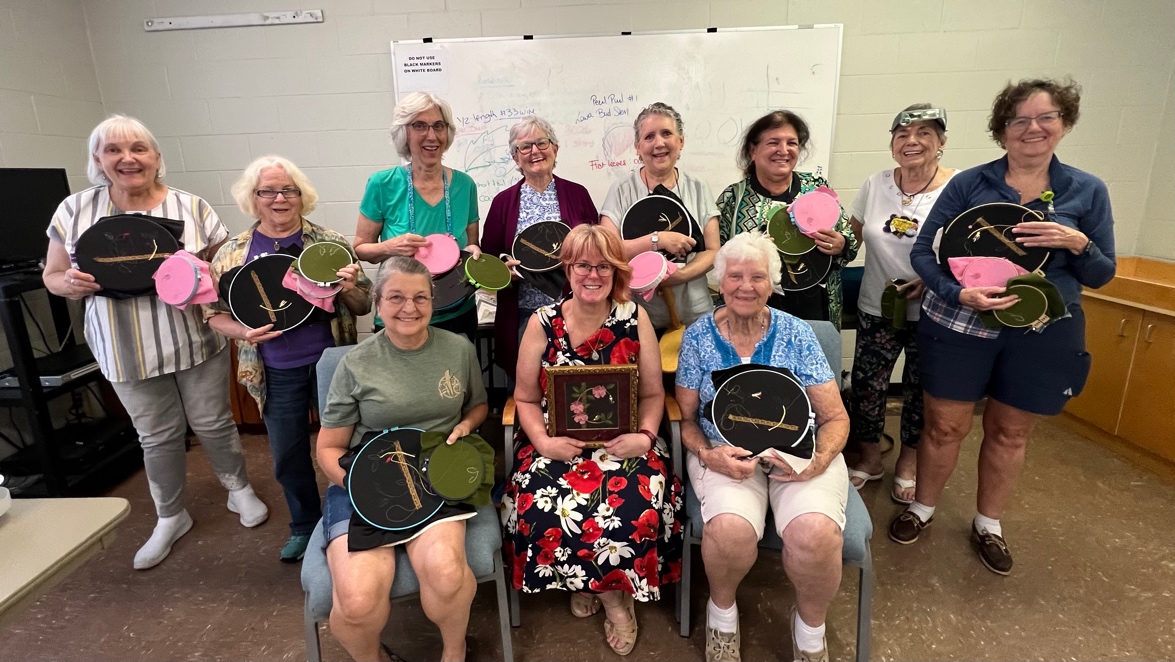 — Stephanie Murphy, Indian River Chapter