Get Started
This course is currently closed
Bojagi, Stitching and Wrapping Happiness
Lecturer: Youngmin Lee
Live Lecture Date: Saturday May 20, 2023 1PM Eastern
Live Lecture Registration: April 28 – May 18, 2023 1PM Eastern
Format: Live Lecture
Registration is now closed. Registration to access a recording of the lecture will happen separately at a later date.
Bojagi (Korean Wrapping Cloths) are pieced together from small scraps of cloth. It is the most unique form of Korean textile art. Bojagi occupied a prominent place in the daily lives of Koreans of all classes. They were used to wrap or carry everything from precious ritual objects to everyday clothes and common household goods and also to cover food. It is also strikingly contemporary: the designs and colors of bojagi remind one of the works of modern abstract artists. Bojagi can be described as a true form of abstract expressionism. Youngmin Lee will talk about bojagi during this lecture and show her bojagi works after the lecture.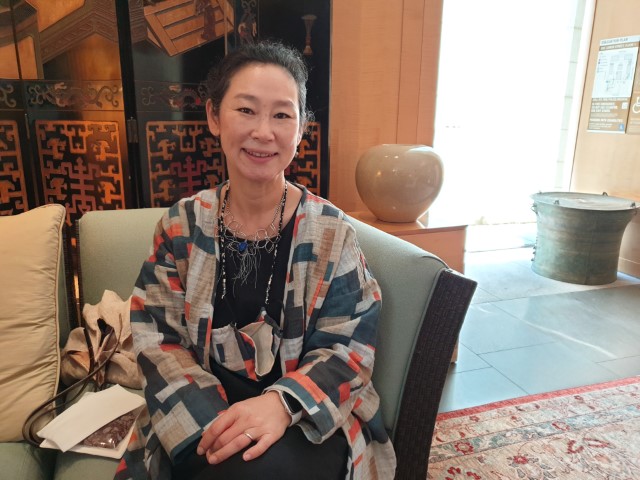 Youngmin Lee is a textile artist living in the San Francisco Bay Area. She studied Clothing and Textile in college and continued her studies and received an MFA in Fashion Design. She worked as a fashion designer in Seoul, South Korea. She chose Bojagi (Korean wrapping cloths) as her creative medium and presented workshops on Korean Textile Arts including Bojagi workshops. In addition to teaching in person, Youngmin created the DVD Bojagi: The Art of Wrapping Cloths in 2013 to reach people from afar. She teaches numerous workshops about Bojagi and Korean traditional textile art from. She founded the Korean Textile Tour in 2017 to introduce Korean traditional textile art and culture. Youngmin's bojagi works have been exhibited and collected throughout the United States and abroad including the Asian Art Museum of San Francisco.