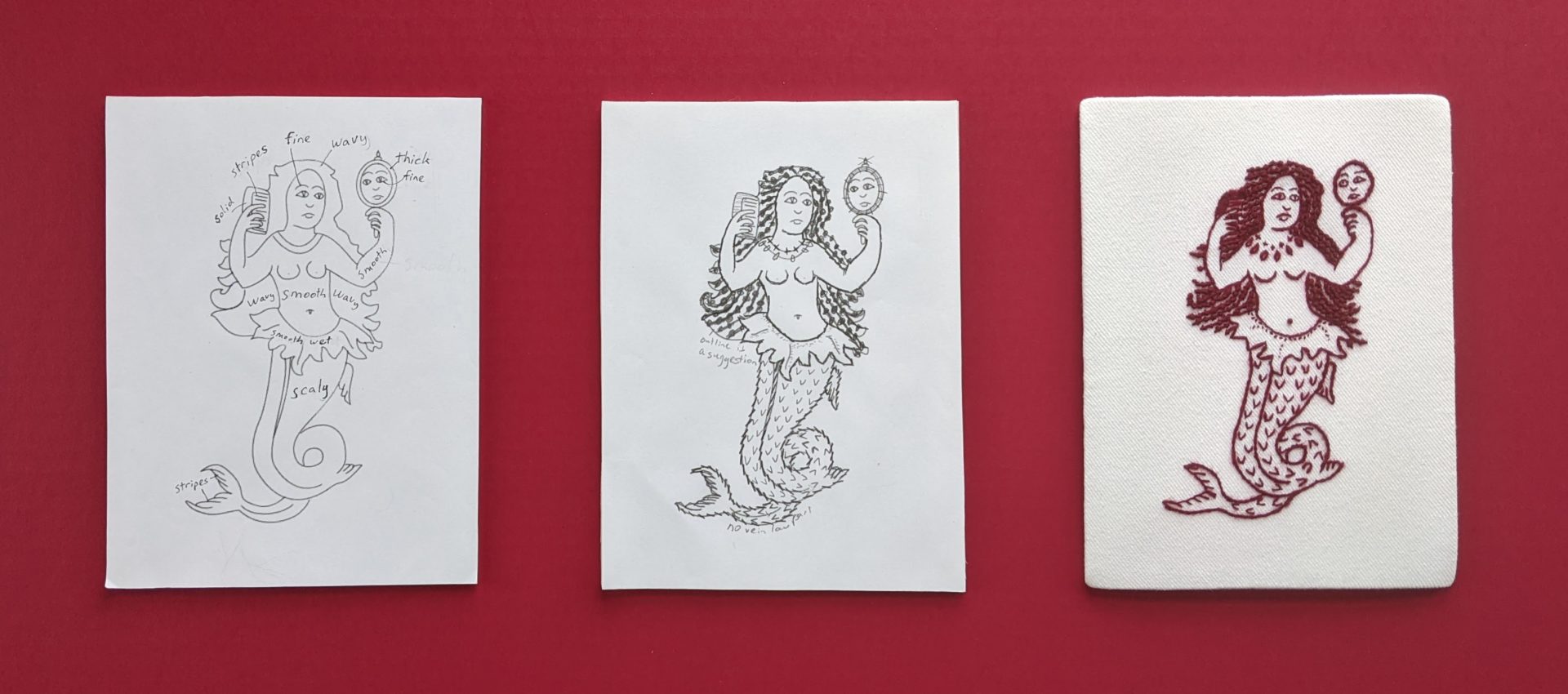 Registration for our upcoming class Designing with Texture with teacher Raven Fagelson is now open. This class will teach you how to see and add texture into your work by designing a monochrome crewelwork based on 17th century examples.
You will learn step by step, using stitches you already know. You will discover how to identify the texture of stitches, learn how to alter them to your liking, and then apply them to a design. By the end of the class, you will not only know how to choose the right stitch for the texture you want but also have a project you designed ready to stitch.
This is a process course that teaches the student to design for texture using samplers, sketches, and a spot motif design of the student's own making-based examples from 17th century Britain. This class is designed to use materials available in many embroiderers' stashes. Students who want to buy new materials for this course can expect to pay up to $50. You can see the list of supplies needed here.
Here's a quick rundown of how our online classes work: Registered students receive the class kit 1-2 weeks prior to the start of class. Students get access to the Lesson PDFs based on the class schedule and to a class discussion group where the teacher will answer students' questions and where students can post photos of their progress and communicate with each other. Lessons can be downloaded at any time up to two months after the last lesson is posted.