We want to congratulate our Pocono Mountain Chapter on celebrating an amazing 40 years! Here's more about how they stayed active and celebrated their anniversary during a very unusual year: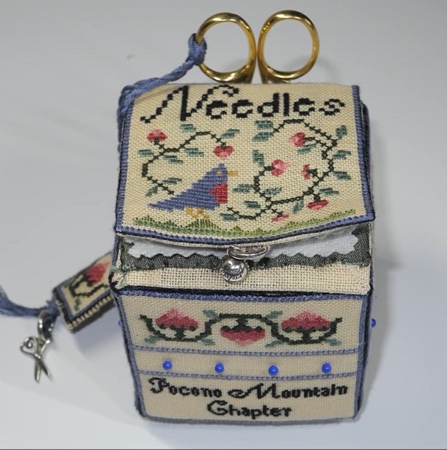 The Pocono Mountain Chapter of EGA was proud to be celebrating its 40th Anniversary as a chapter in 2020. We were prepared: highlights were to include ruby themed stitching projects, an exhibit, Stitch in  Public programs, Anniversary luncheon, holiday dinner and a workshop taught by a national teacher with a commemorative project to celebrate our 40th Anniversary…and then Covid hit!!!
What did we do? Like everyone else, we scaled back, postponed and rescheduled, several times! In May of 2020 we celebrated beloved member Dotti Oakley's 90th birthday with a surprise drive-by parade which ended in her driveway with socially distanced birthday greetings.
Our Anniversary Spring Luncheon, postponed to September 2020, was organized by Bonnie Miller and Pat Scully, 2 of our 3 remaining charter members. Bonnie and Pat reviewed our chapter's rich history, members received stitchery related favors and participated in a baby photo contest. State Senator Mario Scavello and Monroe County Commissioner Sharon Laverdure joined our celebration and honored our chapter with congratulatory citations for our contributions to the community.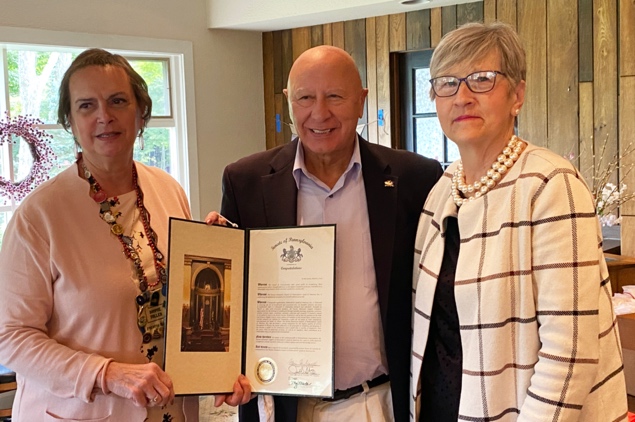 The grand finale, finally held in September 2021 after several postponements, was a chapter sponsored 2-day Pocono Mountain Chapter 40th Anniversary Commemorative Cube Workshop taught by Catherine Theron. Several dedicated members have already completed their cubes.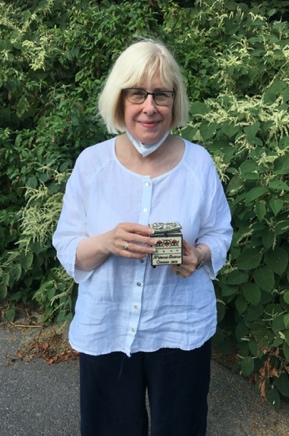 While the events we held were altered from our original plans, our extended 40th Anniversary celebration is certainly one we will all long remember. We are thankful for our member's support, stitching comradery and being able to return to in-person activities.