At our 2019 Fiber Forum Retreat we explored "The Influences of Japanese Boro in Contemporary Fabric Art," and you will get to see the work fromthe participants at our upcoming National Seminar: Gateway to Stitching!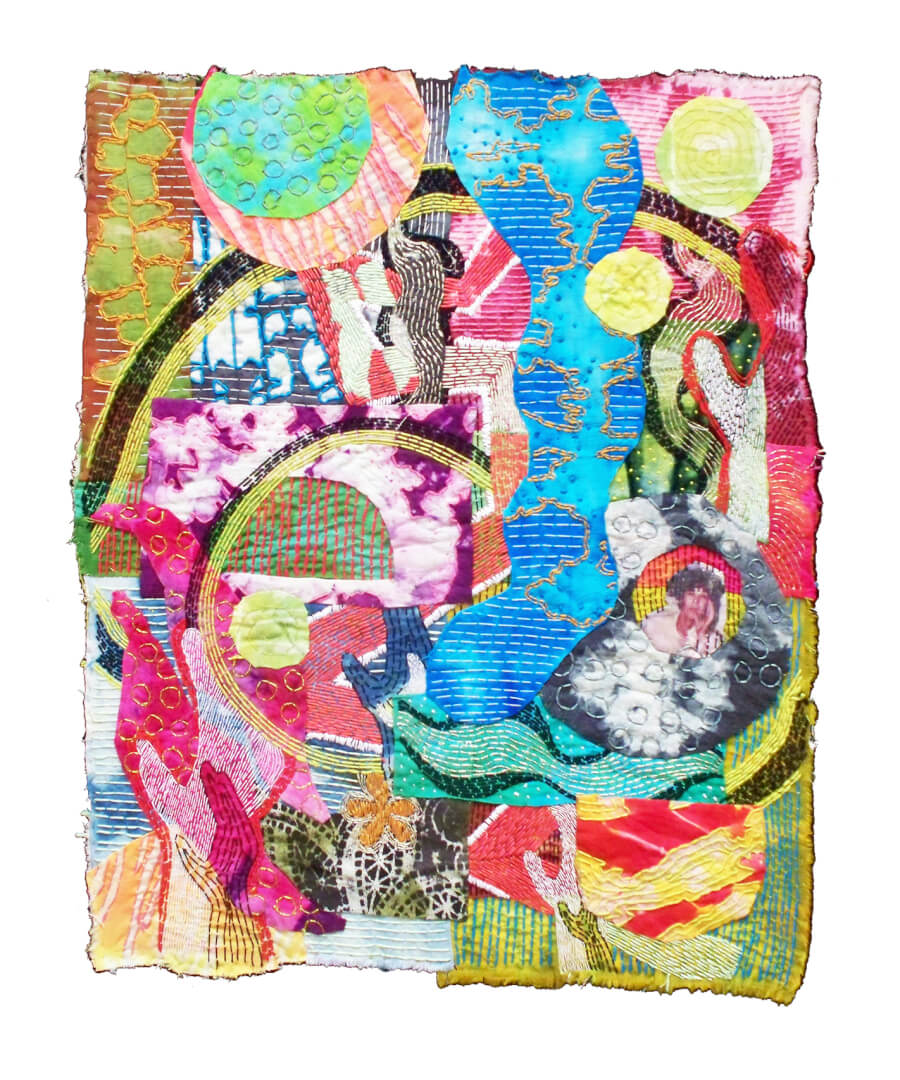 The 2019 retreat was lead by Dr. Mary Ruth Smith, a professor at Baylor University and a fiber artist. Boro was created in Japan by the very poor in the late 19th and early 20th century as a means of extending the life of worn clothing and bedding by adding patches and stitching them down using simple stitches to strengthen the fabric. The method was for mending and was not thought of as decorative. Boro translates as "tattered rags".
The participants worked on three projects that are intended to be influenced by the boro style. The first was begun with a piece of muslin, one half yard or smaller in size. Fabric scraps were basted down on the muslin and stitching was begun. These pieces are still in progress. There were also two smaller projects, the first was a zokin (dust cloth or dish rag). This was a much simpler, with less stitching required. The zokin is folded, stacked fabric held together by stitching. The second small project in which an object attached. This piece was to fit in an envelope of felted cotton and was to be about 4-1/2" x 6". In each of these projects, we discussed design and the principals of art. In these projects raw seams, simple stitches, worn fabrics, patched fabrics are encouraged.
The participants will have an exhibit of these two small projects in the Education Exhibit at EGA's 2019 National Seminar in St Louis. Please stop by and see our pieces. Maybe you will get inspired to create more of your own work.
Registration for our National Seminar Gateway to Stitching is still open. Come Join us!